Are you thinking of setting up the most popular and most accessible e-commerce store through Shopify? Or are you just done with basics and struggling with technicalities? Wait! Let me help you! You should hire Shopify store experts. Don't know who they are? They are the expert community helping you add value and revenue both to your Shopify setup is less time and still stressing out? Let me tell you; we are here to cover you up with your struggle. In this article, we will be providing you all the details of hiring Shopify experts for your Shopify store setup.
However, the word "one-man army" pleases the most but hits differently the same as in setting up a Shopify store on your own. It is challenging to wear different caps on your own. For instance, it is not an easy task for a person being, developer, designer, marketer, CEO, and manager to his setup. It would be best if you always had a team of expert people by your side so that you can add the desired value as well as the revenue you dreamt about.
Lets' be honest; it might be a bit pricy or out of budget to start a setup to heir individuals. Here's what Shopify store expert comes in. You can hire a Shopify expert as they understand what a company needs and will work out to put some burden off your shoulders.
Let me tell you who exactly Shopify store experts are:
Who are Shopify Store Experts?
Shopify store experts is a community revolving around people having vast experience in their related field. These experts can be counted as Shopify experts Developers, Shopify setup experts, Shopify designers, SEO, and much more. They provide the best quality services, which help setups stand up among previously built and developed setups. Shopify SEO experts also empower your setup's marketing strategies through their knowledgeable experience with different types of stores.
Why should you hire a Shopify Expert?
There is a simple answer to this. At the start of any business, may it be Shopify, you always need solid planning, best marketing, and working strategies. You may think you need heir few designers, marketers, and managers would be enough for you to work with. But, every time, it is not the case. Before working with any of the designers, marketers, etc., your needs have to ensure their expertise. This is the spot where Shopify experts play a significant role. They have experience in working for Shopify setups and have mastered the art of their field, may it be SEO, managing, designing, or so on.
Before hiring any regular person for your setup, you may think thousands of times; however, you can go with the flow in Experts case. Any ordinary person can be the hole to your ship, which you cannot save from sinking with your valuable goods. Where, on the other hand, Shopify store experts can be sparkle to the flourishing business.
Let me discuss what value these experts add to your growing Shopify e-commerce development solution.
4 Benefits to Hire Shopify Experts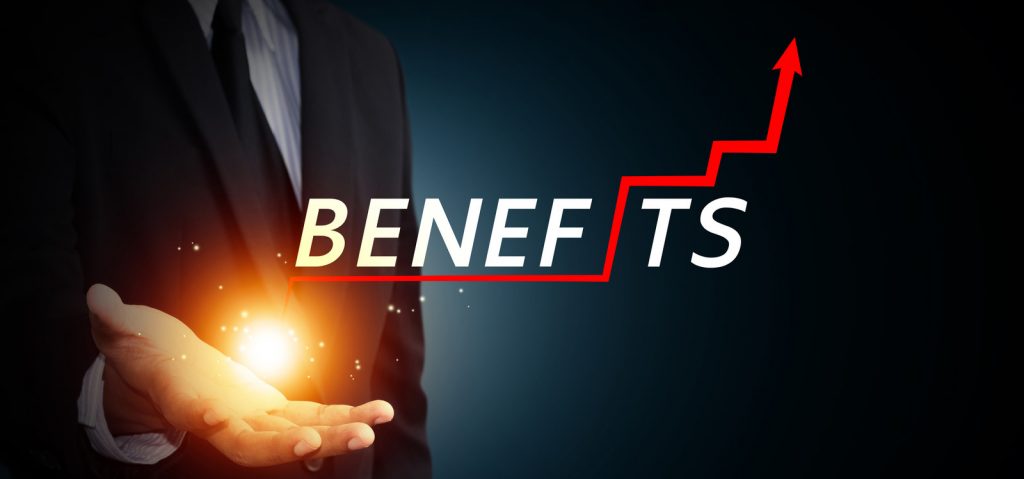 1. Saves time:
Time can be precious to many moments, which cannot be wasted finding answers to the mysteries that have experts. Different experts require a different amount of time according to the task. Moreover, you can approach them with your task; assigning them a particular task for a particular period helps you look towards other issues. However, in business, especially in startups, we sometimes add more value while neglecting the vital factor. So, by hiring experts, you may get plenty of time to look forward to other factors.
2. Quality work:
Being a beginner or a learner, you always experiment with the work and won't provide quality to your Shopify store. Whereas hiring an expert may lead you towards the quality of work without experimenting or hurting your back. The expert's community will ensure fulfilling all your demands and will work every step towards the betterment. Heir, a Shopify expert developer, helps you develop the best out of your work. They will ensure everything to be perfect from head to toe.
3. Improved customer experience:
They help in enhancing your customer's experiences. Whenever you convey your customer's demand to experts, they try to work in more well-mannered and customer-oriented ways. This effort gradually improves your customer's satisfaction as well as their experience with your store.
4. 24/7 availability:
The most beneficial advantage of hiring experts is that they will be available 24/7 at your services. You can continuously ask them for advice or the solution rather than sticking at the point. This can be the best way to help you update your Shopify store.
These were some of many after the benefits of hiring Shopify experts for your store. If you dig further, you may require to breakdown your cost factor to heir these experts.
Cost Factors to Hire an Expert
The help from these Shopify expert developers may not be free of cost; moreover, you have to break down your expected cost before committing the pay to Shopify experts.
However, the plans available on Shopify allows you to choose according to your budget resources. You can select them by the regard of your essentials and finance. However, this whole process can be explained to you by Shopify expert developers. But still, you have to consider the following things.
Things to be considered include:
What type of store do you need?
The type of your Shopify stores matters a lot while figuring out the costs for your experts. The more you ask your Shopify store to convey, the more technical issues your experts need to face. However, Shopify experts develop' estimated price demands upon the task they have been asked for.
What kind of expert do you require?
The second most important thing to consider is that you what expertise level you need. Or what expertise level you can afford. However, the beginner level may have fewer prices you can offer, and the prices gradually get increased with the expertise level.
These are the top two things that need to be considered before hiring and paying your experts. These considerations need time to examine what your store needs and what level of expertise you can afford.
After considering, let's come to the basics of breaking down your figure:
Basics costing of hiring a Shopify Expert
According to their expertise level and experience in a particular field, all the Shopify experts developer has their price lists according to their expertise level and experience.
Some of them offer you $500 – $1500 for a properly customized outlet—however, other experts are offering low rates to your Shopify e-commerce development solutions. But you have to ensure that you are choosing the right expert for your business. At least, they may have a fair amount of experience in this field.
Moreover, if you are thinking that you are not expecting much from your Shopify store or think your needs are not much to have a full-time expert, you may look forward to their experts according to hourly rates. This will help you maintain your low cost; however, you will lack the full-time dedicated expires due to low pay.
The more you expect, the more you have to pay the best conclusion to your thought of breaking down the expected cost. If you are looking for the best, enhancing an attractive Shopify store with your favorite features, you can expect $1500 to $10,000 from your Shopify expert developers. What you have to make sure of is that you have to keep your eyes on what you are getting after paying your amount. Let me simplify it for you that you cannot lend your store in the expert's hand; however, your views are also important, just like their experience.
How to find the best Experts to Hire?
This can be a little tricky sometimes to find the best fit according to our business and your budget. Most of the time, what we are getting does not suit our budget, or sometimes their expertise level does not match the task we want. However, still, there is a solution to it. Try the steps given below; you will find the best expert for your store.
1. Ask the community:
This is an old and proven way to find out experts or the person having relative experience. If you are looking to hiring a Shopify expert for all your e-commerce development solutions, you can ask around the Shopify store owners' community. Not every but many of those owners would have been through the process and may have someone trusted to them.
However, the search here didn't end. The expert may be highly recommended, but your task is to keep an eye on them and their work. You can go through their social media or search online about them. I am sure you will find relative information to make up your mind. Or you can peek into the previous project they have been into.
2. Going through an expert directory:
If you are still unable to find anyone to be a perfect match for your needs, even in your recommendations, don't worry. Here is another way to it. You can go through the Shopify expert directories. This directory allows you to search for any name, any keyword, and the location. This method can work best for the people looking for locals to help them as locals have much more understanding and have more accessible ways to face to face meetings. Moreover, this directory search allows you to filter experts regarding prices and expertise to find your job's perfect fit.
3. Evaluate Shopify experts:
Once finding the best match for your store, whether from the community or the directories, you need to know more about them.
If you have found someone living in your area, that could be great to talk over a coffee. If not possible, you can facetime through skype. However, face time meetings help you to know each other personalities and work behavior.
Other than that, you can have an interview with your selected expert, not like a formal interview but, asking about past work experience and vice versa. This can be beneficial to both as the expert would also come to know about your nature. Moreover, you can ensure them to be deadline punctual. However, they would be if they are not money-hungry.
Communication is the key 
Once you have to find the perfect match through the upper mentioned ways, you can now just handing over the project details to your expert. However, you can still mention your views on the task you want, and probably they would work accordingly. After the outlining and handing over the project to him, the primary and significant issue would be communication. It is necessary to communicate on the topic queries you are finding or the things you are not liking. Being available to communicate is the main thing you have to work on; you have to be available for your expert to answer any question to him.
Through the project, you can communicate, give feedback, ask for the task for the stages of task completion, etc. The same goes for another side. It would probably be easier to ask each other for your favorite time of availability or be available 24/7. After all, experts are also humans like you and me, not mind readers.
Final thoughts
Shopify is easy to build an e-commerce platform allowing many beginners to set up and flourish their store. However, there are still areas of technicalities that need experts' help. This expert help can be obtained by hiring Shopify store experts according to the type of store and task.
We have mentioned the complete guide about who Shopify experts are and how they can add value to your business. Moreover, you can share your experience if you find these tips valuable and helpful.
Looking to launch or refresh your store?
More than 90% of our customers have got at least 60% increase in sales after using our Shopify development services. Let's see what we can grow for your business.
GET IN TOUCH